The iconic designer debuts her AW18 collection in a new film. Showing no signs of slowing down in her ceaseless fight against climate change and environmental and societal issues, Westwood has enlisted a diverse group of models – some with their faces painted with camouflage make-up, and one seen waving the EU flag – to join her in battle next season.
With the clip as much a call-to-arms as it is a campaign video, the theme of war runs throughout. But then, as one model notes, "If I was going to war, I'd definitely want it to be with Vivienne."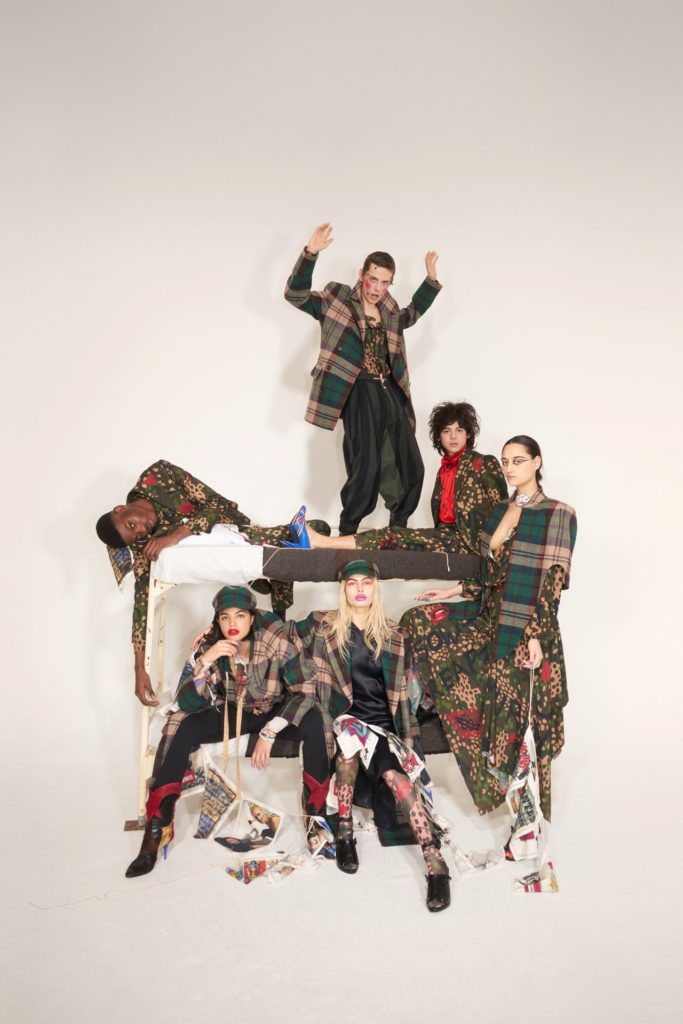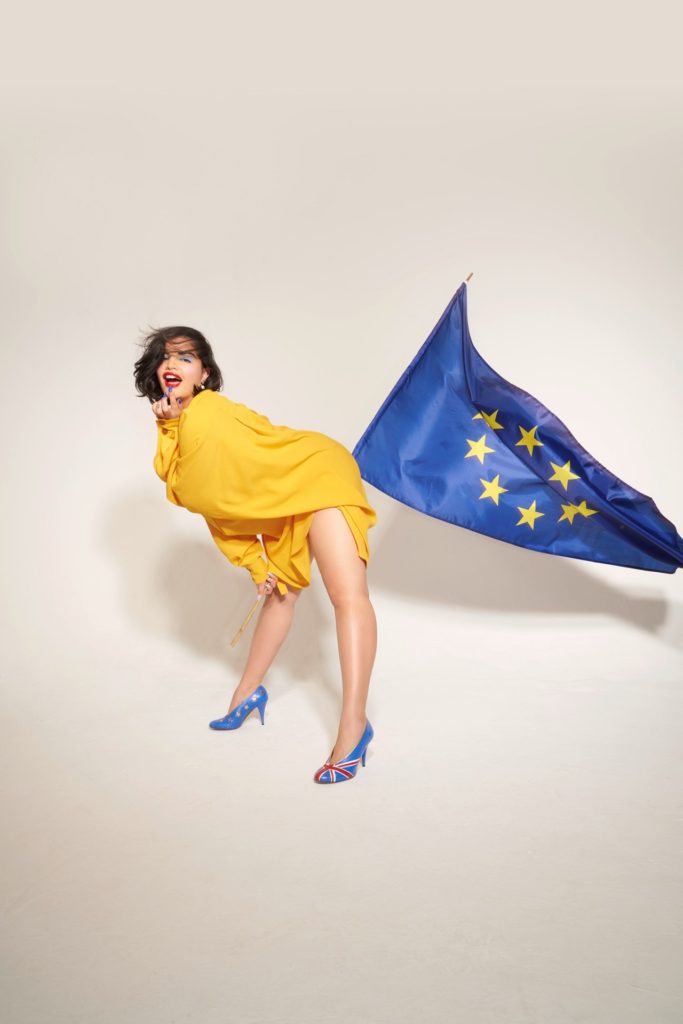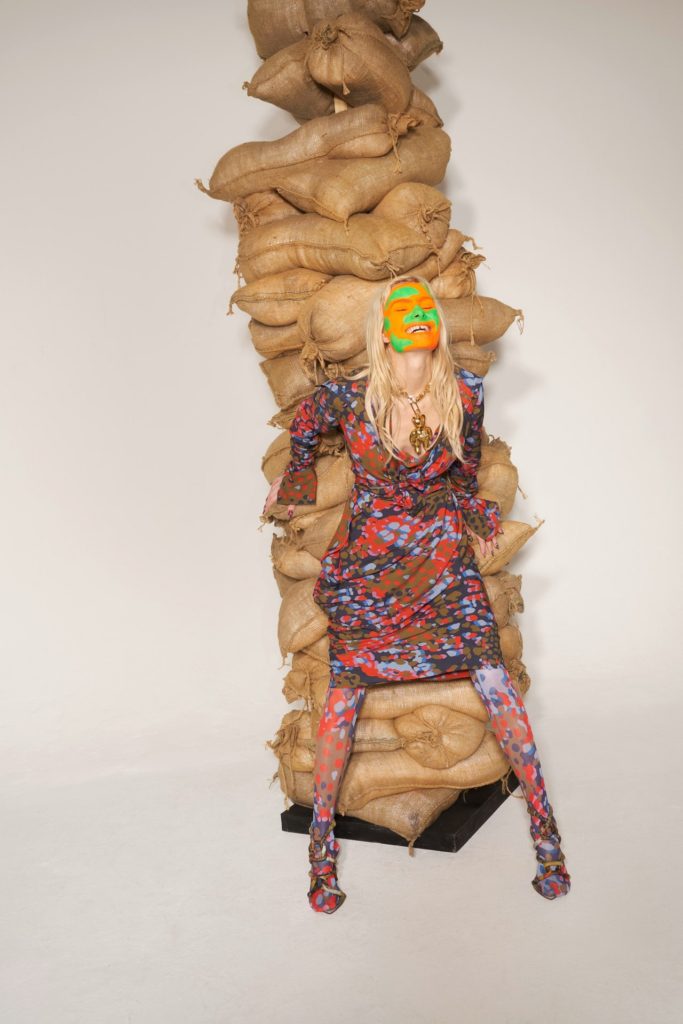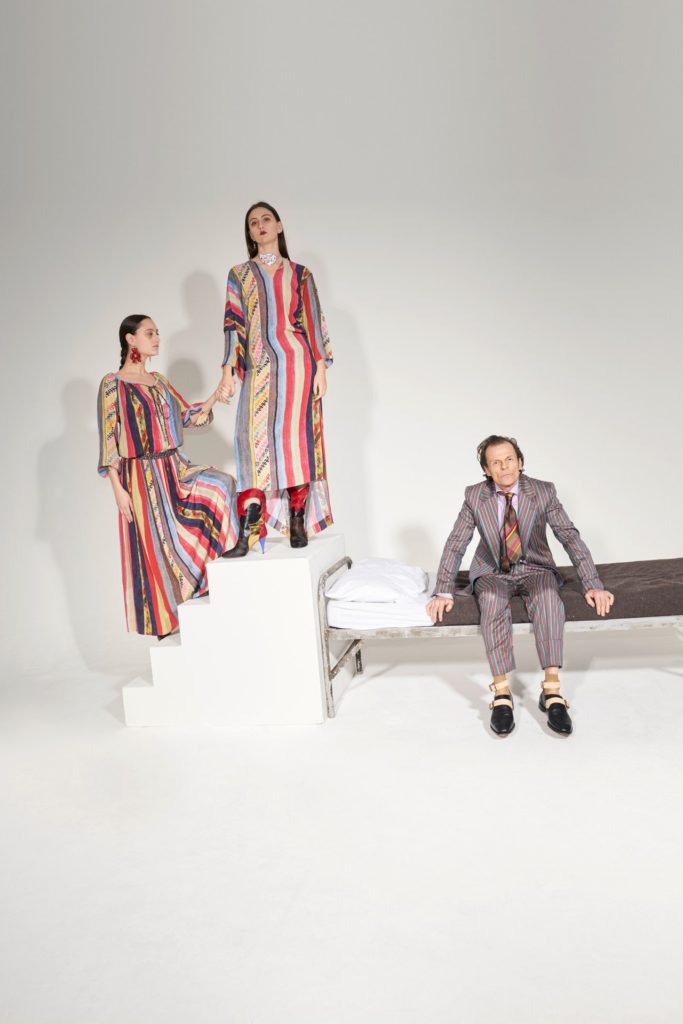 The collection comprises Westwood signatures including slim Harris Tweed trousers, military-inspired coats crafted from untreated sheep's wool and trimmed with lace – "we love Harris Tweed and we love wool, because wool is environmentally friendly at the moment" she notes – as well as the iconic designer's favourite piece, a feminine Princess coat that buttons on the masculine side of the garment. "It's unisex, therefore economical – swap clothes!" she says, as models including author, editor and dominatrix Reba Maybury, her sister, photographer Jess Maybury and 'it girl and horrible boy' Harrie Bradshaw do just that, swapping garments and blurring the lines between gender norms.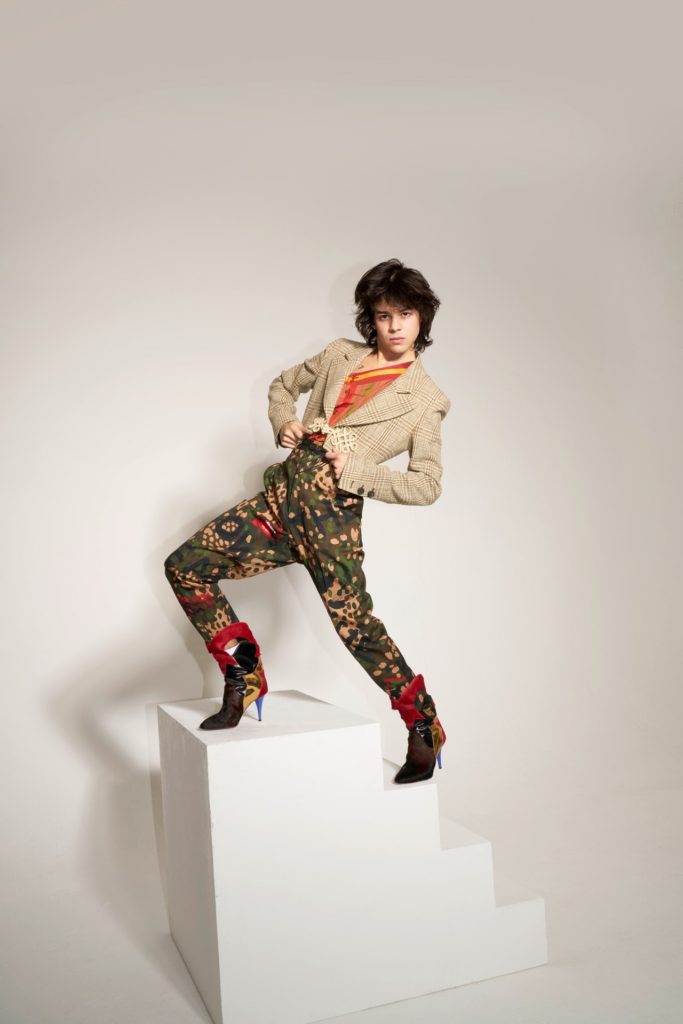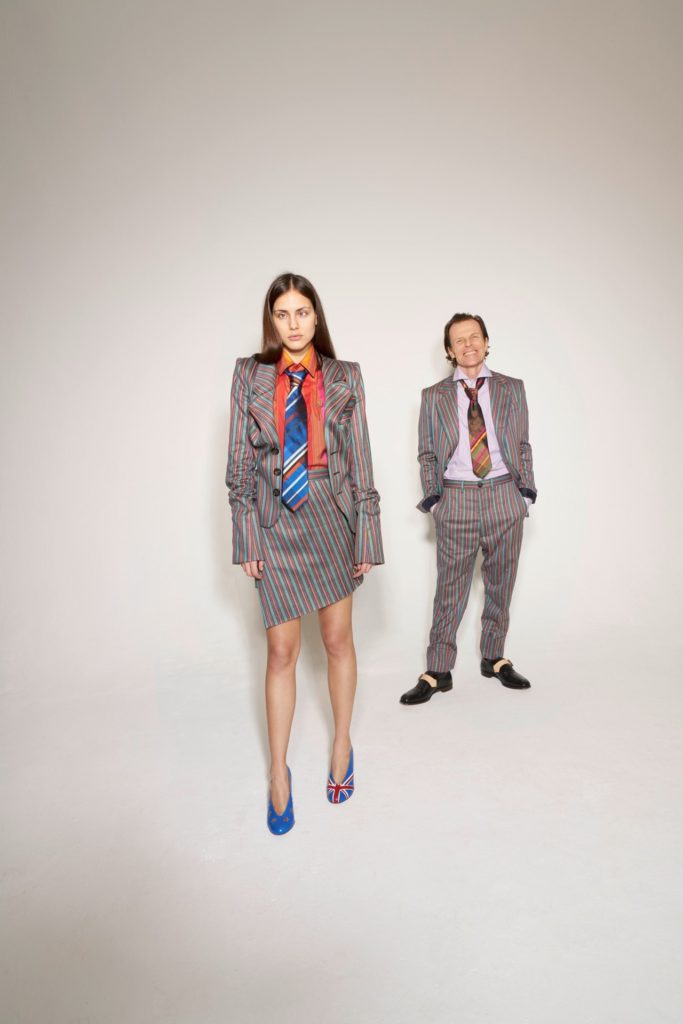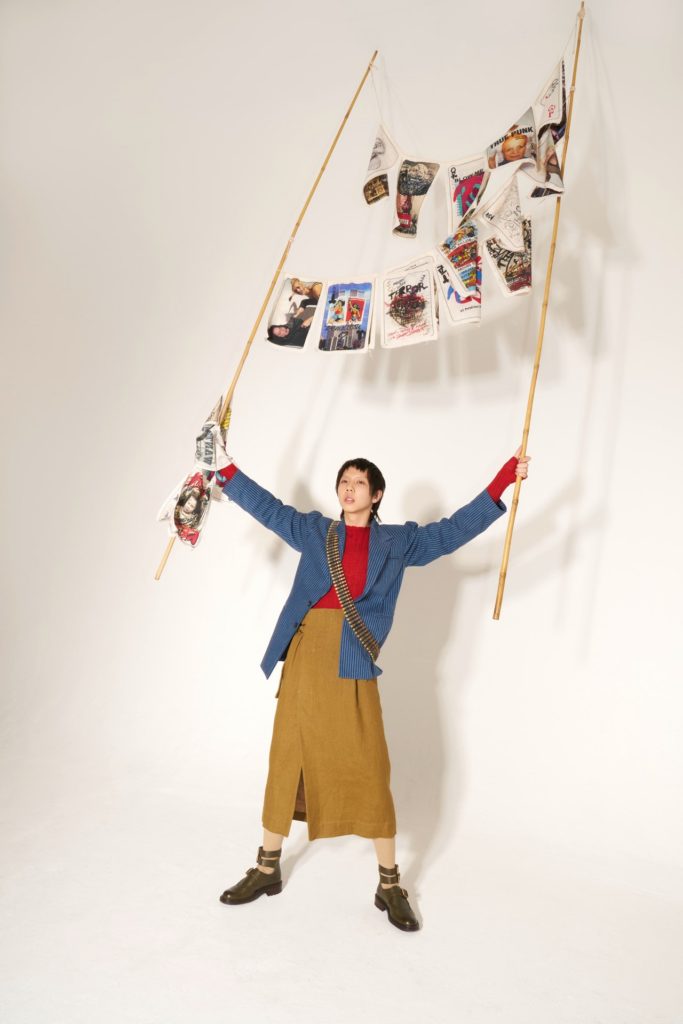 Alongside the collection itself, the designer has been releasing a series of playing cards across social media and at Climate Revolution over the course of the last few months. Featuring designs seen on archival t-shirts, pamphlets and posters as part of previous collections, a full printed pack is coming soon.
The film precedes the release of a new feature-length documentary, Westwood: Punk, Icon, Activist, which debuts at Sundance Film Festival later this month.
Source: Dazed Digital