Keef Palas is an ephemeral Mediterranean jewellery brand artfully using Instagram to showcase its highly unusual concept.


The jewellery that Barcelona-based Keef Palas produces couldn't be further from your ordinary pair of earrings, necklace or bracelet. Rather than designing pieces built to last – diamonds are forever, after all – the brand, founded in August 2016 by Claire O'Keefe and Eugenia Oliva, designs what the pair have coined as 'ephemeral Mediterranean jewellery', crafted from delicate, all-natural materials that are likely to perish over time. "Our first collection of earrings was made from olive branches, the dried immortelle flower, garlic, dried chilies and magnolia leaves," explains O'Keefe. "Then we looked at the various harvests in Spain, and we thought that wheat, oat, pussy willow and cotton flower would look amazing as earrings as well, so we created another collection using these materials."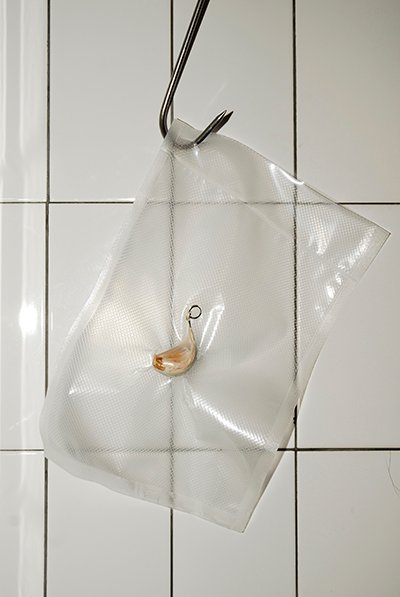 Combined with silver and brass settings, each piece is, in fact, very wearable. Yet, in a wry take on the seasonal transience inherent in fashion and nature, Keef Palas comments on throwaway consumer culture. "It's a protest again fast fashion," says Oliva. "We are now supposed to buy clothes that are cheap, sell quickly and in the end the quality is so poor so that we throw a T-shirt or sweater away after wearing it about two times." With such a concept-driven proposal, the duo artfully uses Instagram as a platform to communicate their ideas. "With Instagram we get the chance to communicate more things," says Oliva. "It's a snapshot of the Keef Palas universe."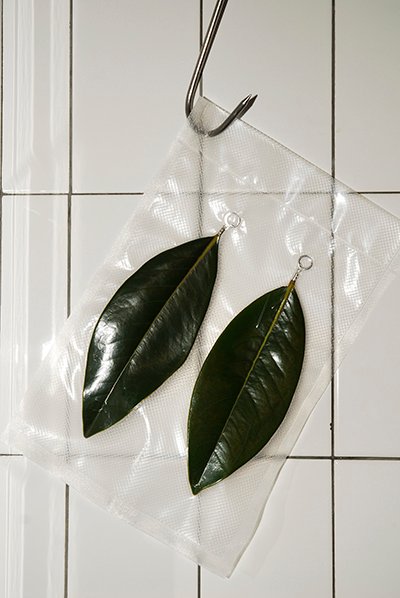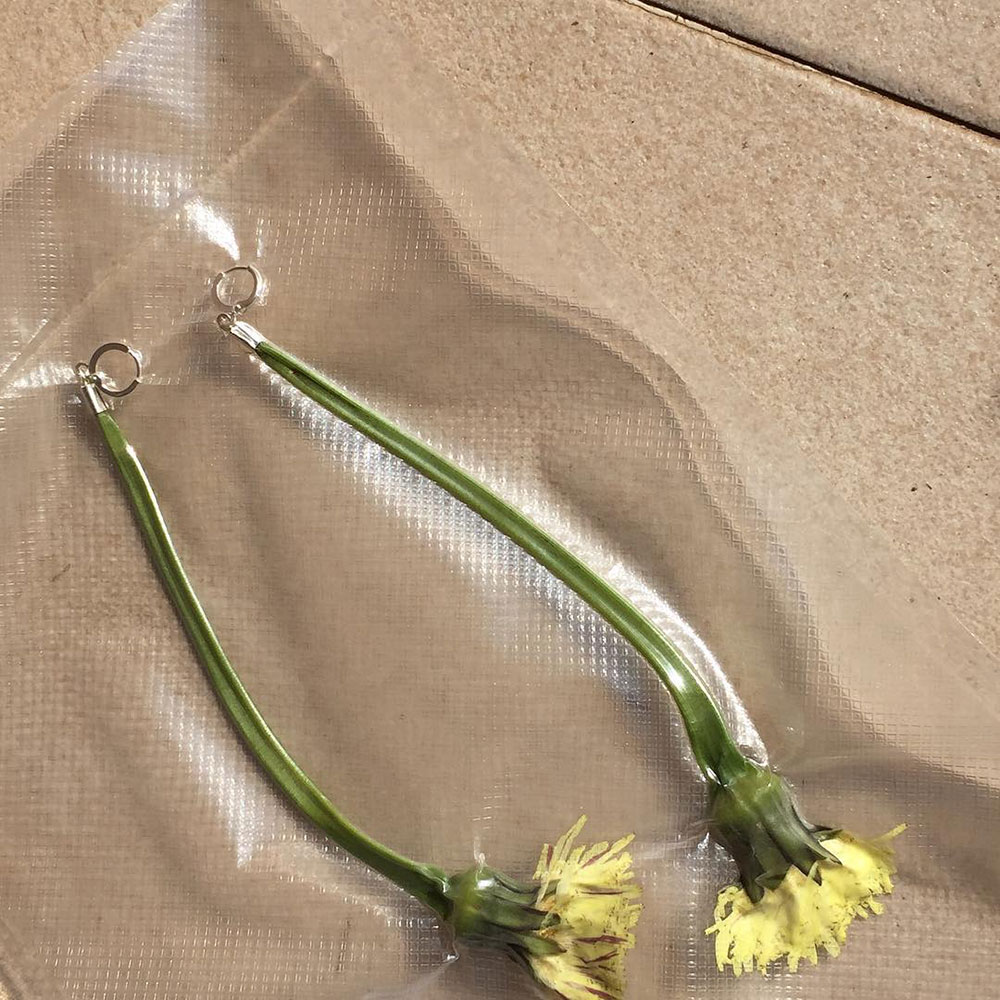 Indeed, the grid of imagery on the Keef Palas account provides a coherent snapshot of its sarcastic-yet-chic ethos. There's a rather Irving Penn-esque plate of spaghetti on top of which lies baby onion and garlic clove earrings; Picasso and Jean Cocteau artworks next to a video of the brand's marketing manager getting his ears pierced at Claire's Accessories, and a marble statue in a museum, a cotton flower hanging from one lobe. Keef Palas has also made a bikini from seashells and starfish, and a pair of eyeglasses from pebbles – captioned "the only way to stand this world: STONED" – with the latter recently photographed in magazine editorials. It's hardly surprising that with visuals such as these, O'Keefe and Oliva's work has caught the attention of stylists and editors via the social media platform.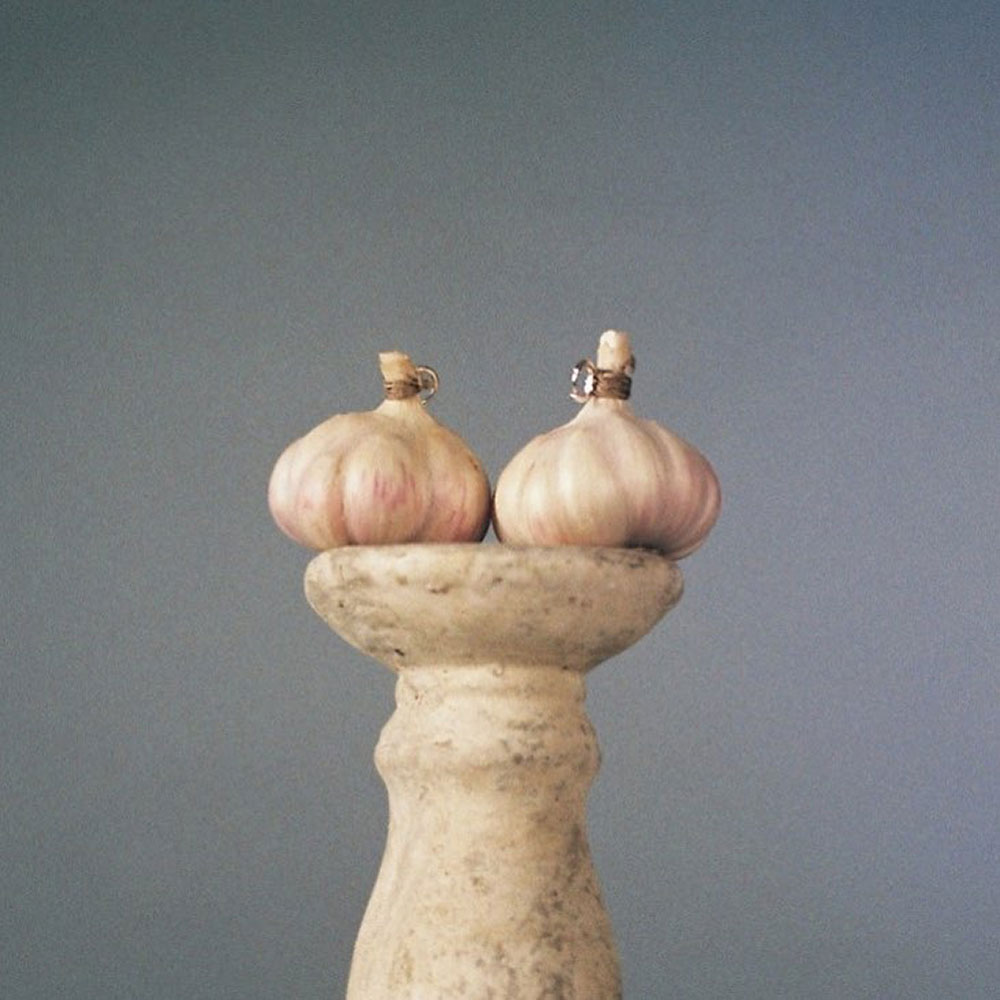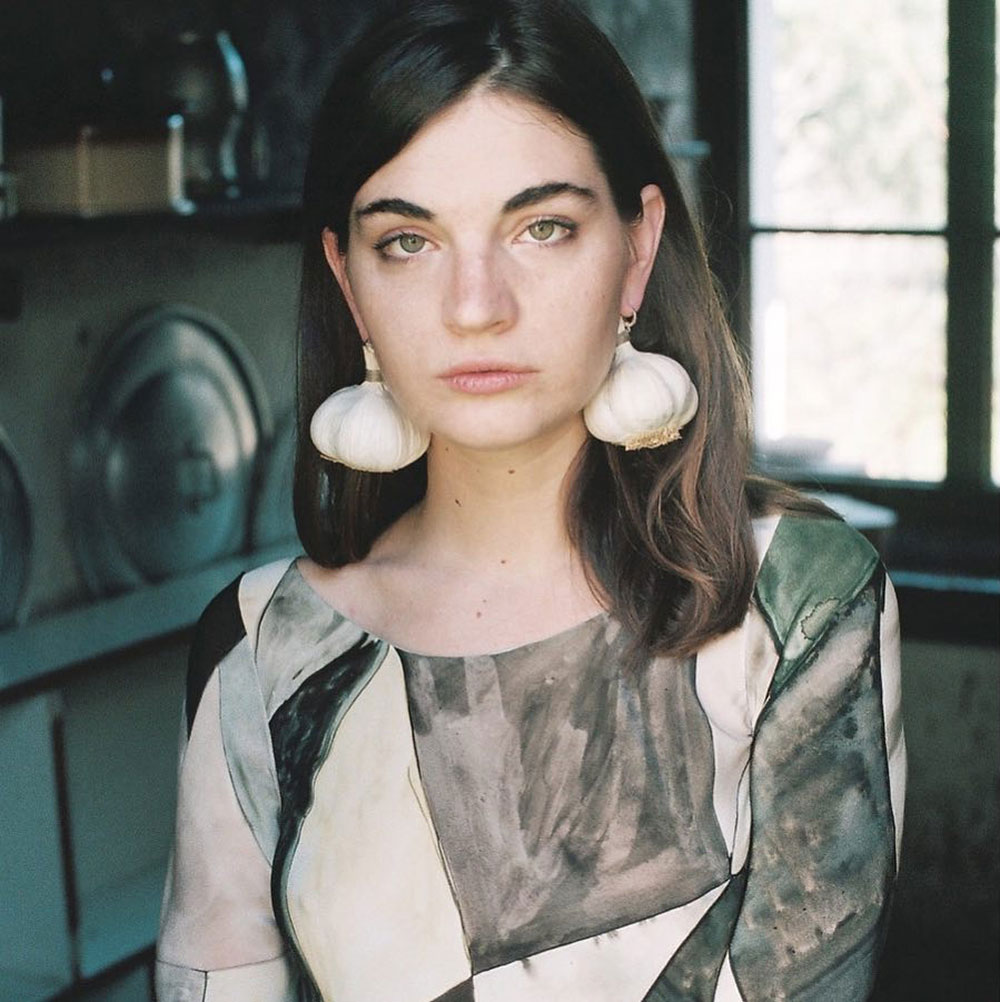 "Most of it is all done by ourselves," explains Oliva of the photography used for the Instagram and look books. "If it's not credited, it's ours. And if it's credited it's mainly other photographers. We do usually help out with the art direction, though." At this time pieces are only available to purchase online, but the pair have put on several pop-ups across Europe, with plans to branch out to permanent stockists in bricks and mortar stores later this year. Whether the jewellery that Keef Palas offers in shops will actually sell is beside the point. With the most recent post on its account being an earring made from tamarind, as part of a new collection based on "poo", not everybody is going to get it. But therein lies its appeal; fashion could do to take itself less seriously, and projects such as Keef Palas – and their subsequent social media accounts – provide much-needed light relief amidst slicker digital aesthetics and consumer-driven media.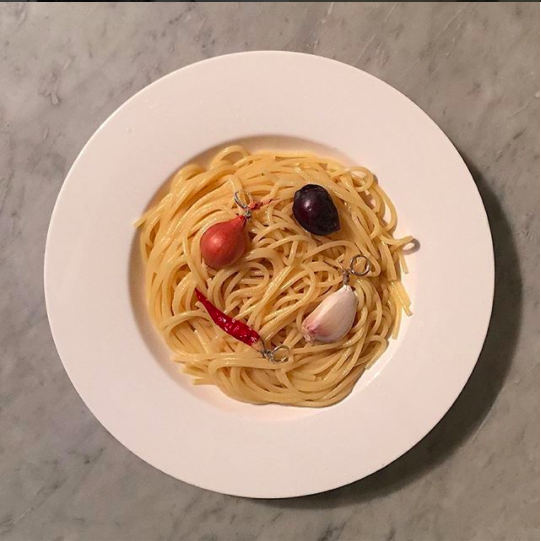 Source: AnotherMag