Ignasi Monreal's artworks are colourful, bold and delightfully surreal. For his vivid illustrations, the 27-year-old Spanish artist draws inspiration from an eclectic range of references – from Japanese Manga to Renaissance art, 20th-century fashion photography to science fiction. The result are his signature fantastical landscapes, inhabited with deliciously incongruous, but inevitably likeable, characters. It is little wonder that his illustrations have struck a chord with fashion's notorious dreamer Alessandro Michele, creative director of Gucci, who Monreal has collaborated with for over two years now, creating numerous illustrations for the Italian house's campaigns.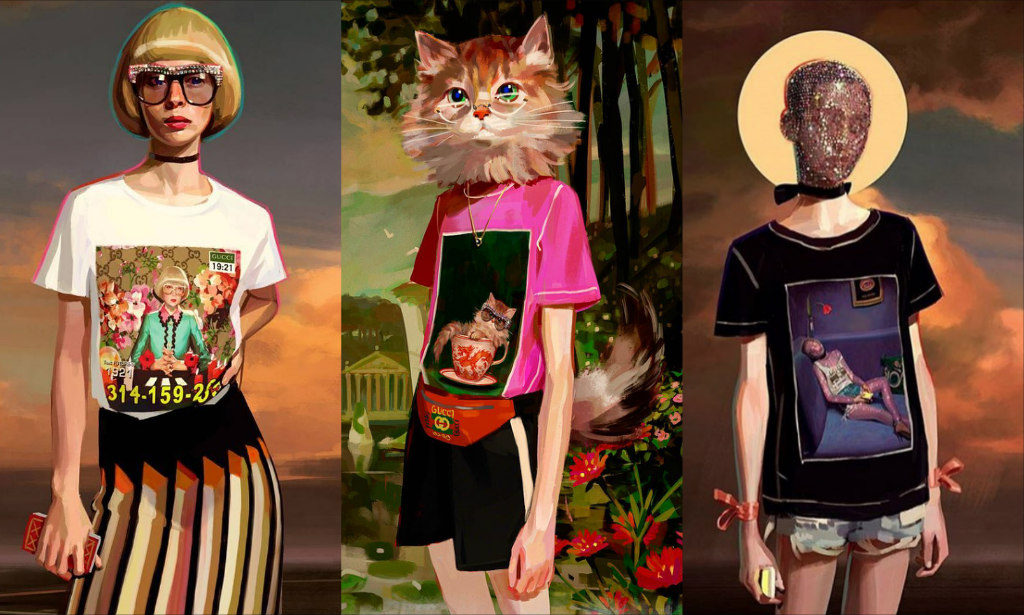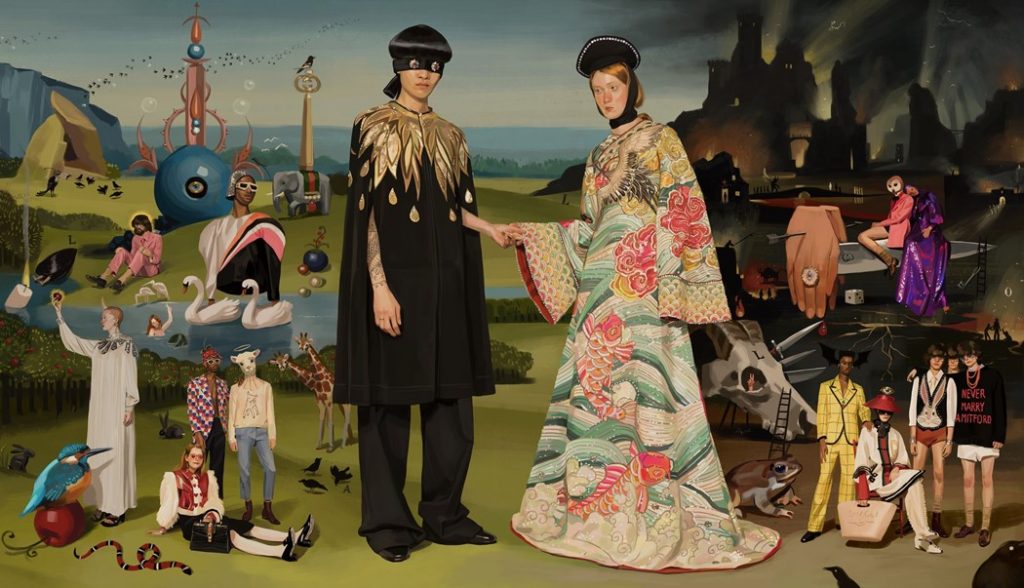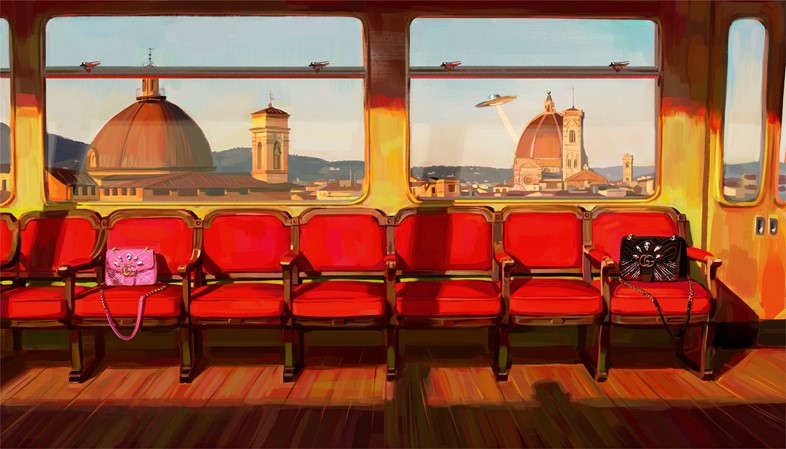 "Gucci first approached me in 2015 for their #GucciGram project," remembers Monreal. #GucciGram was a series of 15 illustrations by 15 creatives, launched shortly after Michele's arrival at the brand, and published on the brand's Instagram. Between an unsettling photograph by Ren Hang and a surreally enigmatic work by Amalia Ulman sat Monreal's warmly coloured illustration depicting a bespectacled weather girl. Memorable and imaginative, that illustration would mark the start of Monreal's many fashion collaborations – going on to work with Dior, J.W. Anderson, Louis Vuitton and, of course, Gucci, for which the artist has created numerous illustrations since.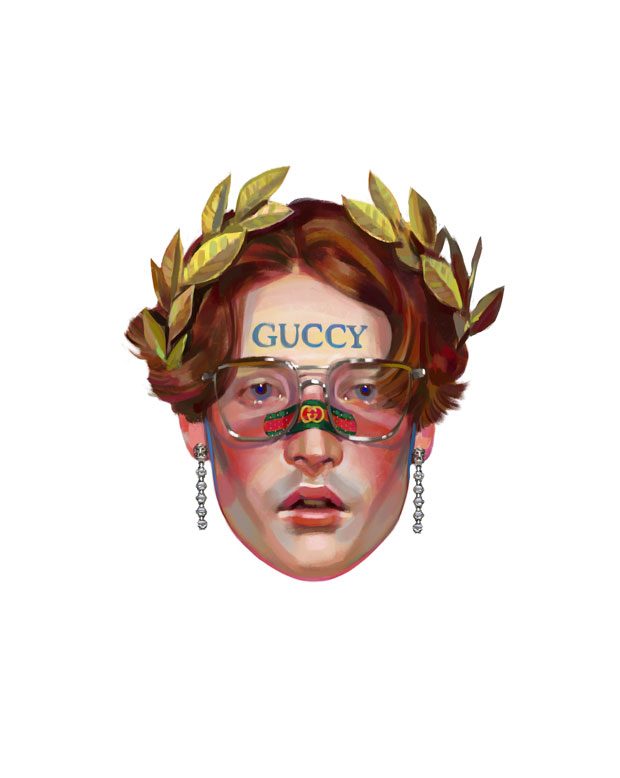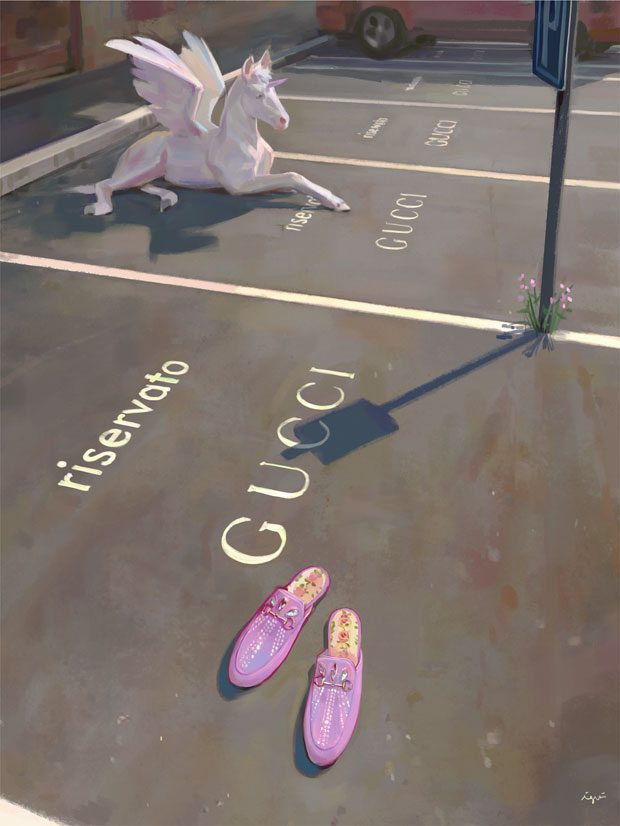 Monreal's quick wit stands out in the #GucciGift campaign he recently created for the Italian brand. "I was given absolute creative freedom with the project," he says. "The cruise show that I had been invited to see took place at the Palazzo Pitti in Florence, so first I turned to Renaissance art for inspiration." Michele's Resort 2018 collection, initially meant to be presented at the Greek Parthenon, brimmed with allusions to classical Greek art – flowing, draped silhouettes evoked togas and many of the looks were accessorised with gilded wreaths and sparkling tiaras. Accordingly, Monreal's work revolves around themes of Greek mythology, reinterpreting it in a refreshingly eccentric manner. Atlas, the legendary Titan, is turned into a hipster-like figure in slouchy socks; Diana, the goddess of hunting, wears a bejewelled hat and oversized glasses, whilst Orpheus sports a heavily patterned 1970s-inspired suit.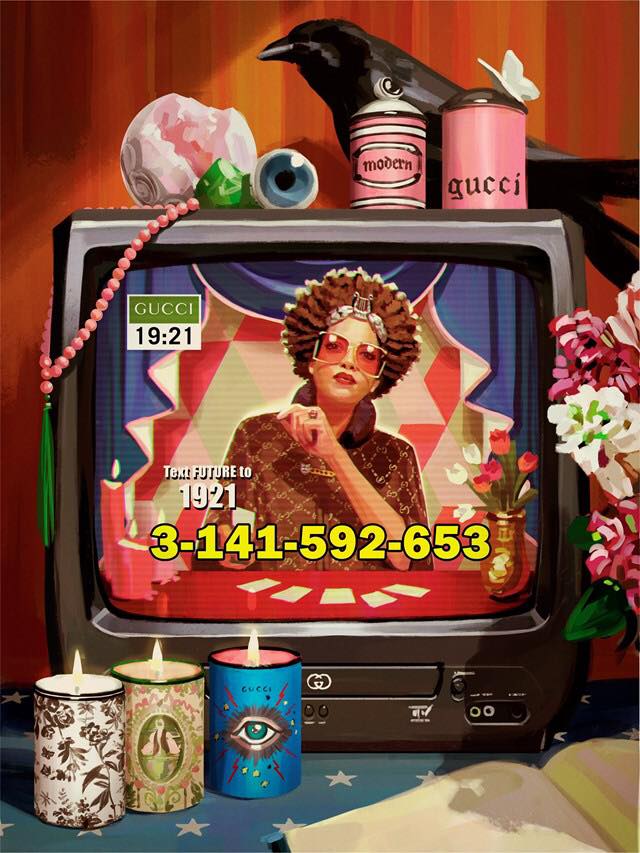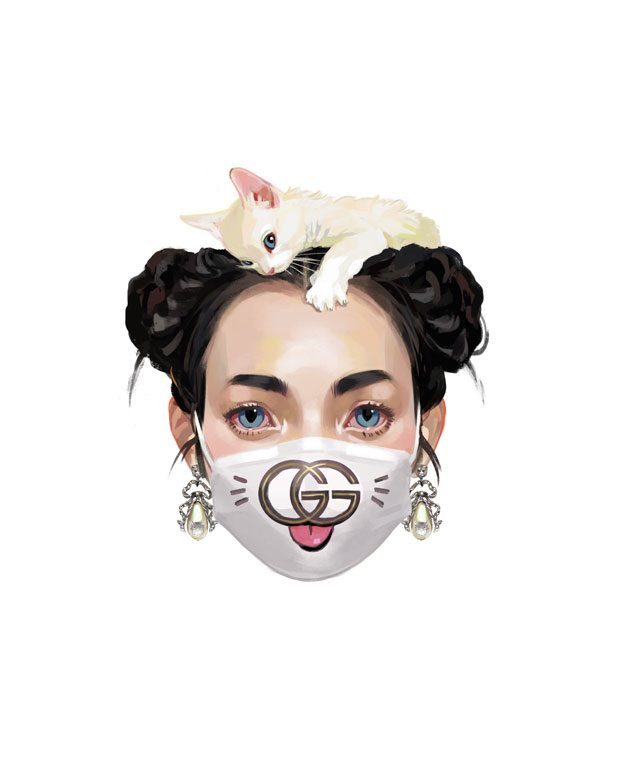 Source: AnotherMag