Remember when Outkast sang "shake it like a Polaroid picture" back in 2003? Now, you'll appreciate that memorable command on a new level. Because Polaroid is re-releasing an iconic '90s camera. That's right, the Polaroid 600 Camera is back, and it's truly better than ever.
The Polaroid Originals 96 Cam pays homage to the camera of the decade that everyone still obsesses over and wishes to re-live. Now, with the instant camera that looks exactly like one of the brightly-colored windbreakers that you wore as a kid, you can.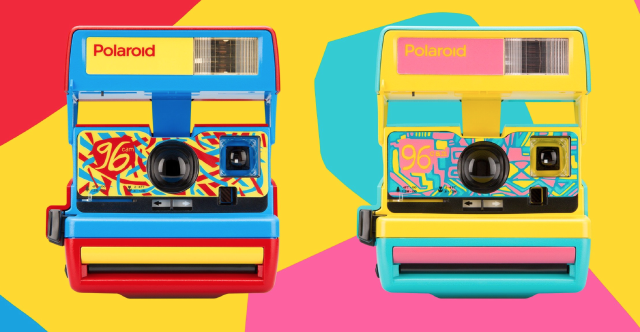 The brand has previously tried to revamp its cameras to fit in with the modern age, what with the Polaroid Pop Camera that drew inspiration from Snapchat. But now, the iconic brand seems to have come to their senses and realized that what people really want isn't some technologically advanced camera of 2018. We want the camera of the '90s. (We want everything from the '90s.)


Like the '90s, however, the Polaroid 96 Cam won't last forever. The site selling them warns that they're "available in strictly limited quantities," so you'd better act quickly if you want one. Which, once you see the bright colors of both the Jazz Red and Fresh Blue designs, you definitely will. Let's not forget the best part of these cameras, which is that they immediately print out your photo in a perfectly retro style.
Source: HelloGiggles