Combining two of my interest, websites and fashion. I've been doing some research on the best fashion blogs right now (November 2016), indicating the date as designs trends and styles changes so quickly nowadays. My selection is based on the design, usability and style of the blogs. (and not on the popularity of bloggers)
Chronicles of Her
This is one of my favourite layouts, I love the font selection and the journey through the homepage. It's clean and minimal yet full of visually stunning content.
Website: http://chroniclesofher.com/

2. Style Heroine
I like how the different elements are disorganised yet displayed in a story-like manner without getting too cluttered. The layout is elegant with images featured on different sides or full screen of the website throughout.
Website: http://www.styleheroine.com/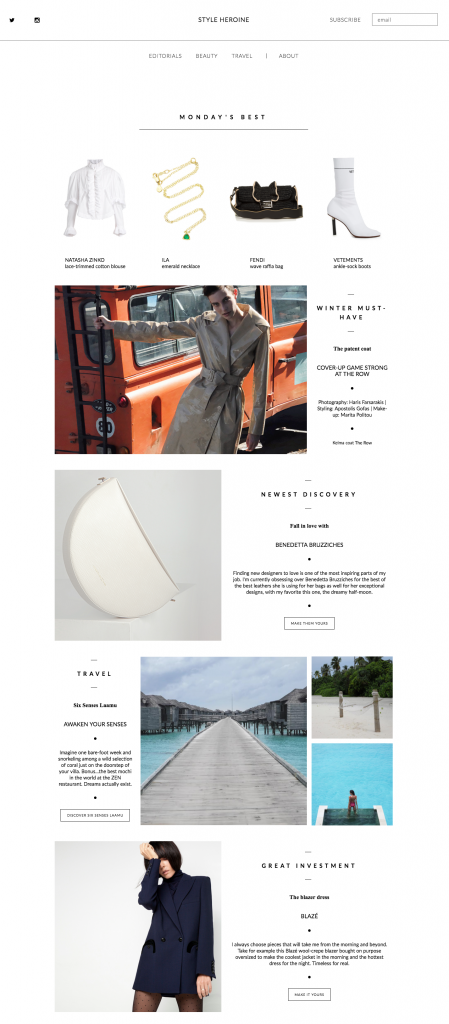 3. Negin Mirsalehi
This website is the perfect combination of travel meets fashion, one feature that I love and find very interesting is the Negin360 function which shows allows you to filter the different cities she visited.
Website: http://neginmirsalehi.com/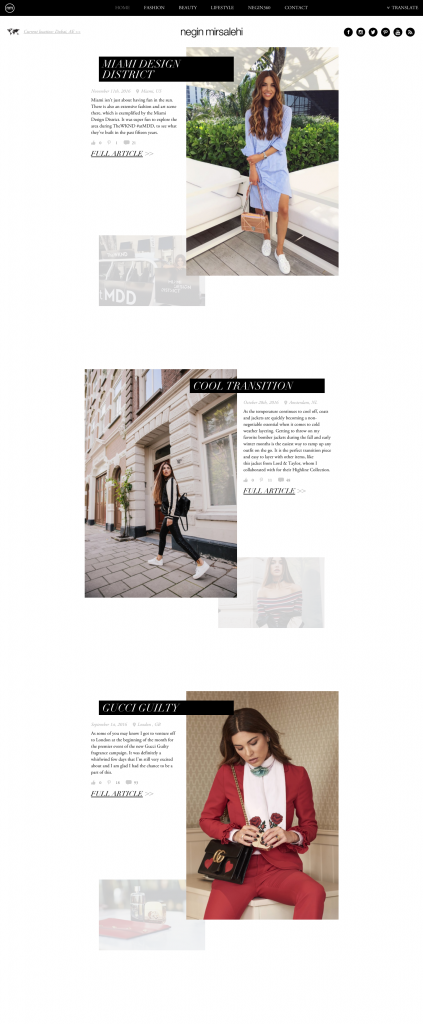 4. The Fashion Cuisine
This blog is an updated version of the traditional blog style with navigation on the left, it's been revamped and restyled to a stunning new blog. Love the categories on the sidebar using images instead of text.
Website: http://www.thefashioncuisine.com/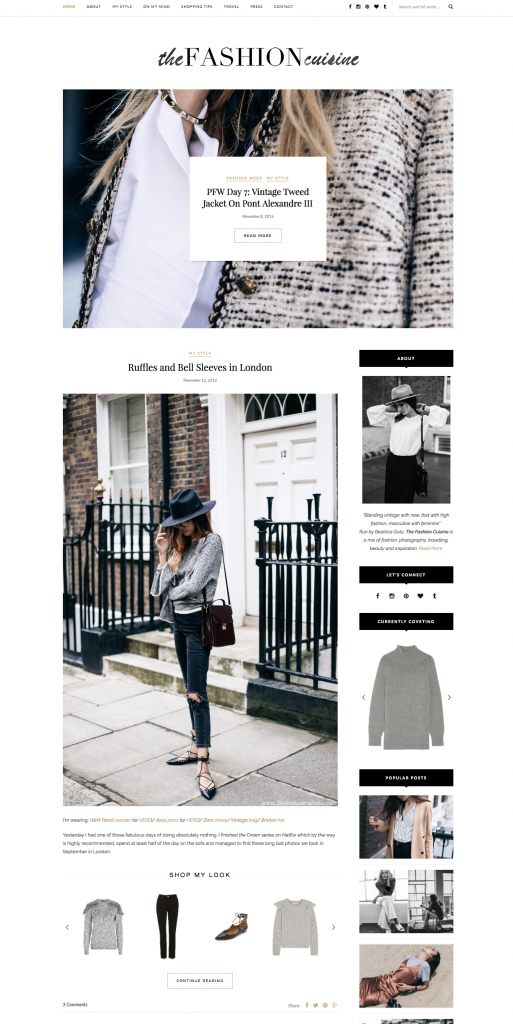 5. The Haute Pursuit
More Fashion oriented than the rest, this website is more pinterest/lookbook inspired. I really like the font choices used here, really pulls the whole blog together.
Website: http://thehautepursuit.com/