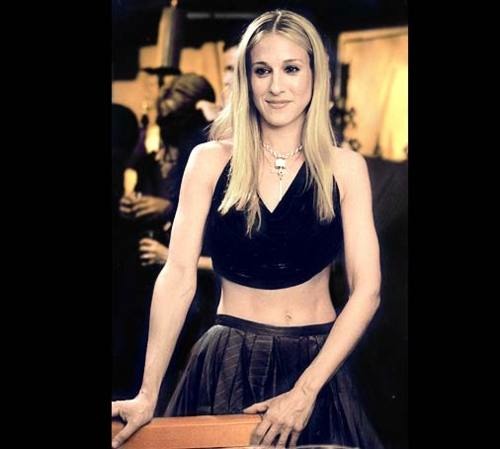 A black loose cropped halter top and a midi skirt, simple elegance in all its 90's glory.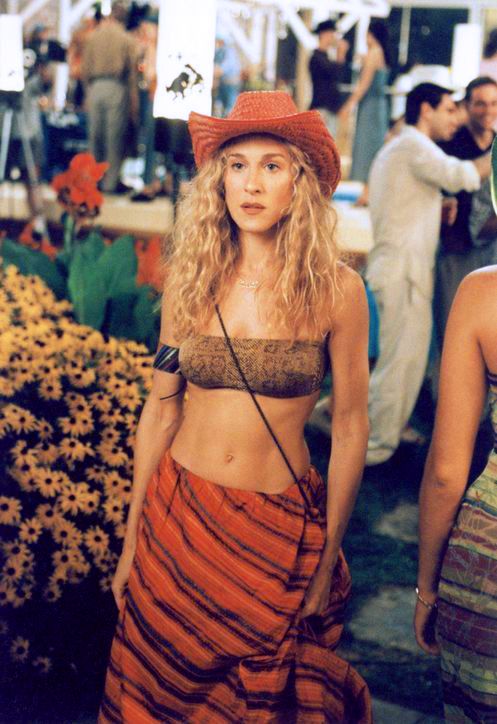 One of my favourites! When I first saw this on the show, I didn't think too much of it, but the styling was perfection! Orange weaved fedora, snakeskin tube top and a sarong like skirt, Come on! I'm pretty sure that bandana bangle trend started with this..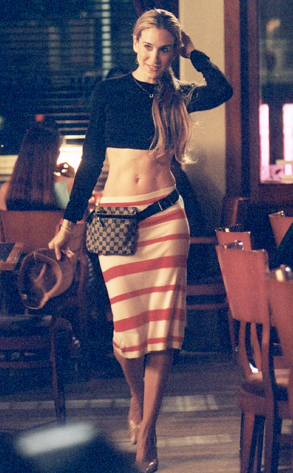 Only Carrie could pull off a fanny pack and a long sleeve cropped cut..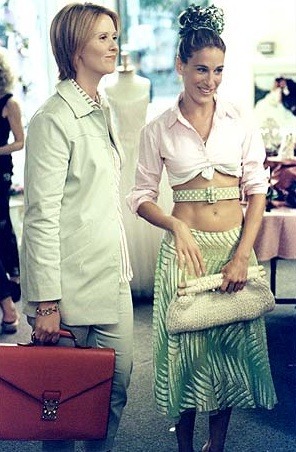 This, is somewhat ridiculous, but somehow it works?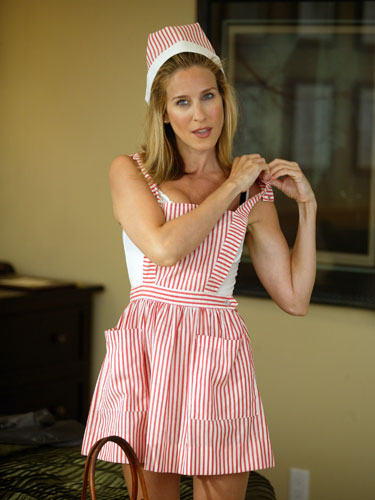 The cutest most vintage thrift shop looking candygirl outfit, I've always dreamed of finding something like this at a thrift shop.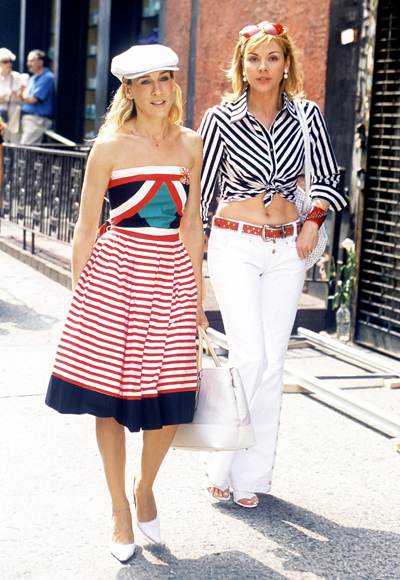 Slightly more elegant but still funky. Everything she wears seems like a one of a kind piece from the world's coolest vintage closet.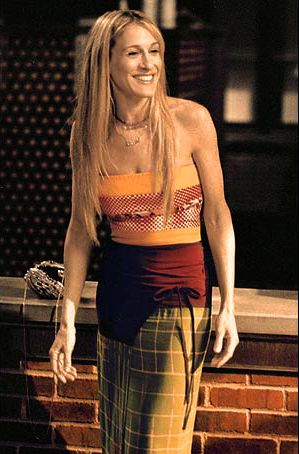 Kinda looks like she stole this outfit from a hippie in Thailand but still incredibly amazing. The prints and colours are so in synced.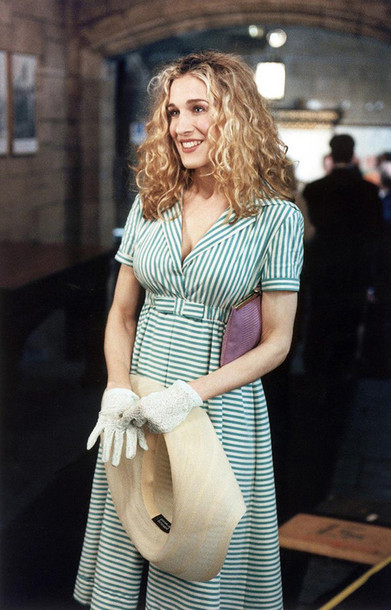 Aww. This, when she went to church. The play on fun and vintage prints and silhouettes  Carrie Bradshaw experimented and wore are so well thought out and it's completely what I would wear if I have a show myself.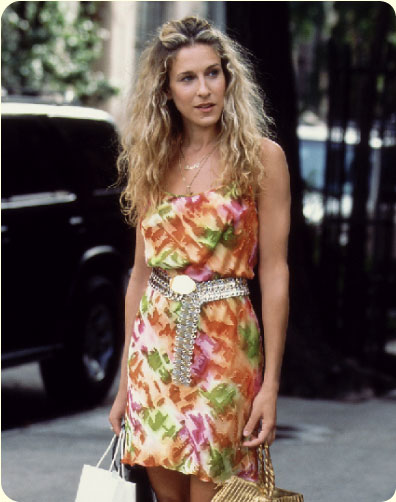 Another one of my favourites, the dress how it's loosely fitted in a nice silk-ish flow and that belt is to die for. I am obsessed.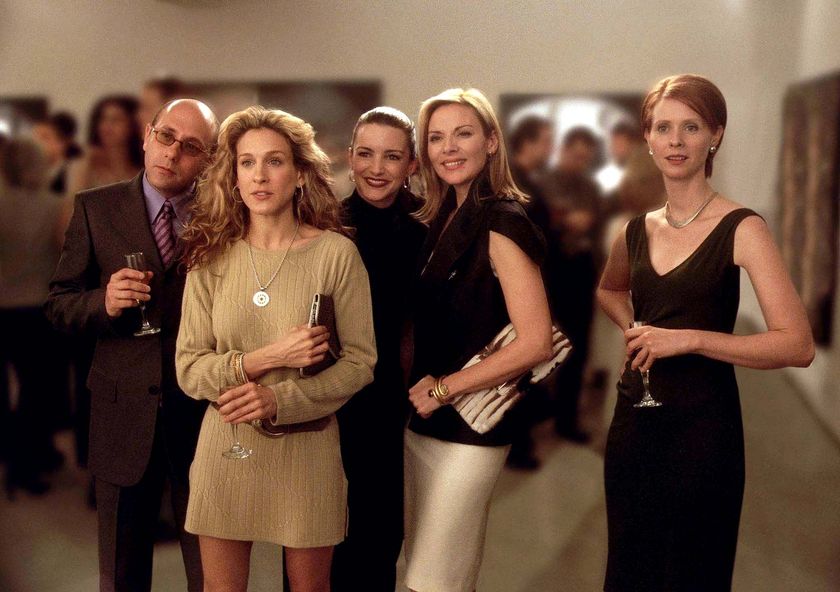 Oh nothing, just looking fabulous in a boyfriend sweater. Ok thanks bye..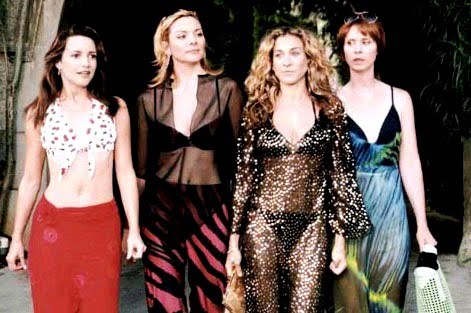 When they went to the Playboy Mansion, LOVED how each outfit represented the style and taste for the character.
Two days ago, I thought I should rewatch SATC, and that's when the obsession happened.
xxoo