One of the most appealing aspects of soccer is its simplicity—a ball, some open space, goal markers, and you can play. As the 2018 World Cup kicks off in Russia, with matches held in massive modern arenas, here is a look at the beautiful game in action in some smaller and more unusual venues around the world, including pitches built on a glacier, on a beach, floating in a river, made of straw, on a rooftop, and more.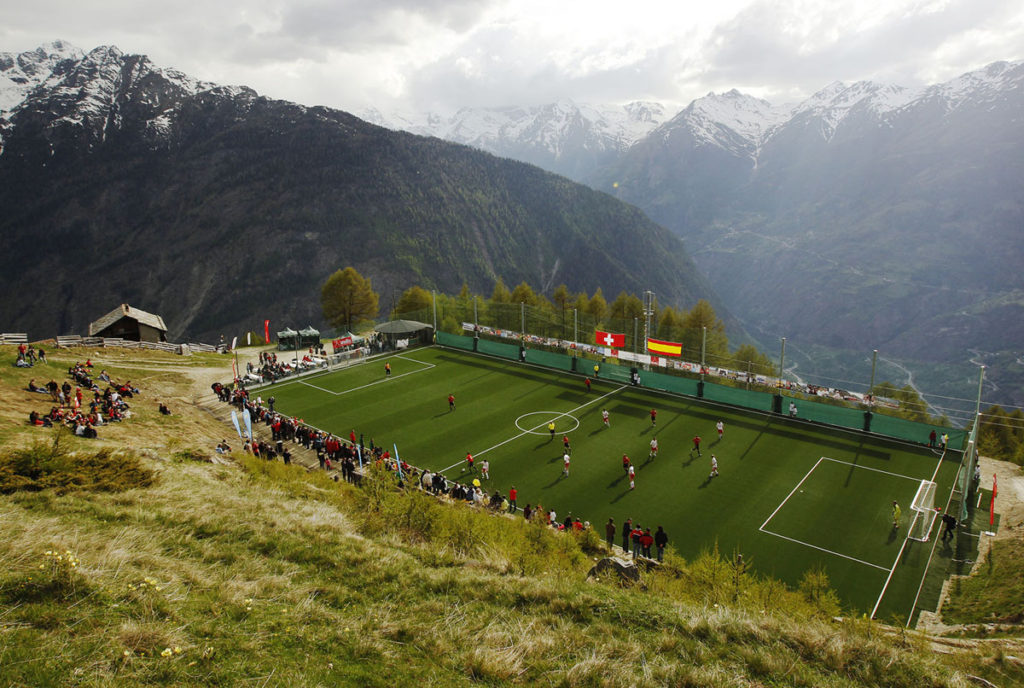 Michael Buholzer / Reuters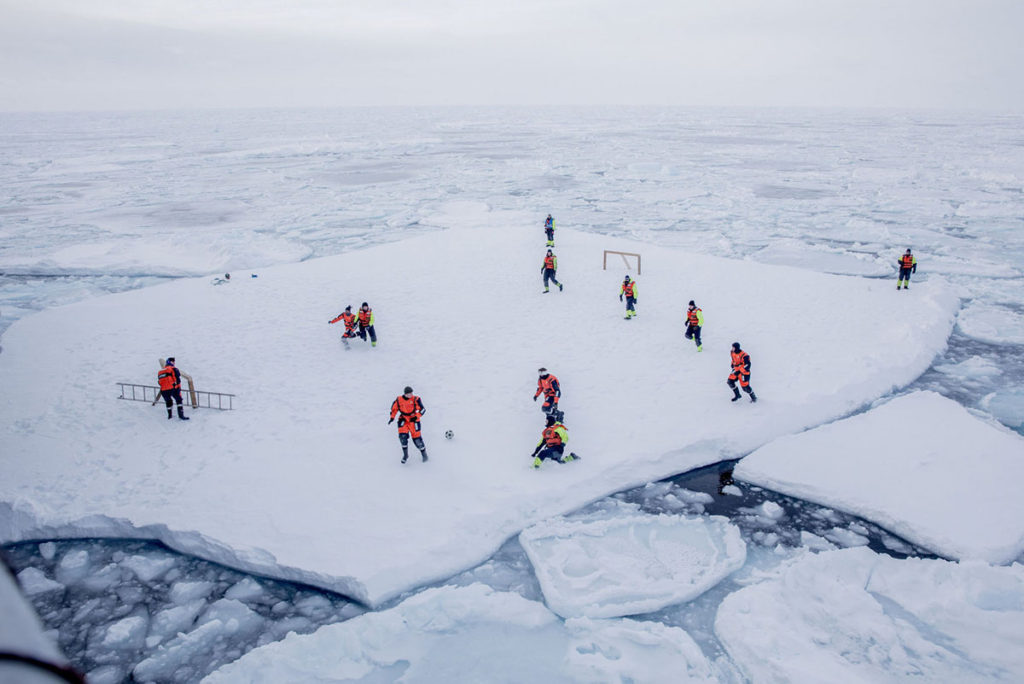 Marius Vagenes Villanger / Kystvakten / Sjoforsvaret / NTB Scanpix / Norsk Telegrambyra AS / Reuters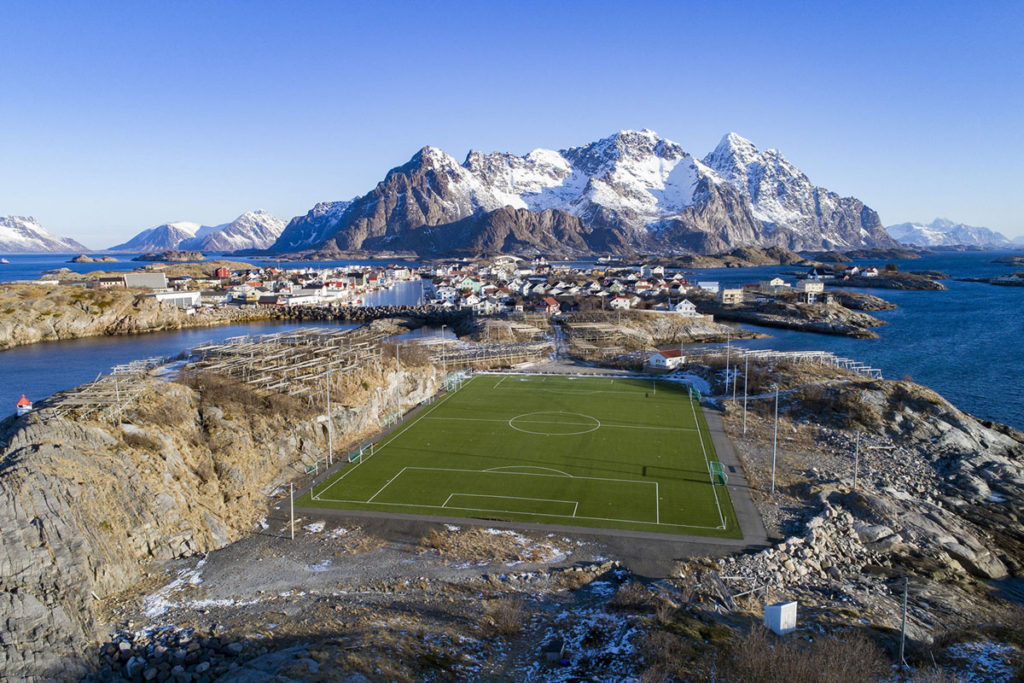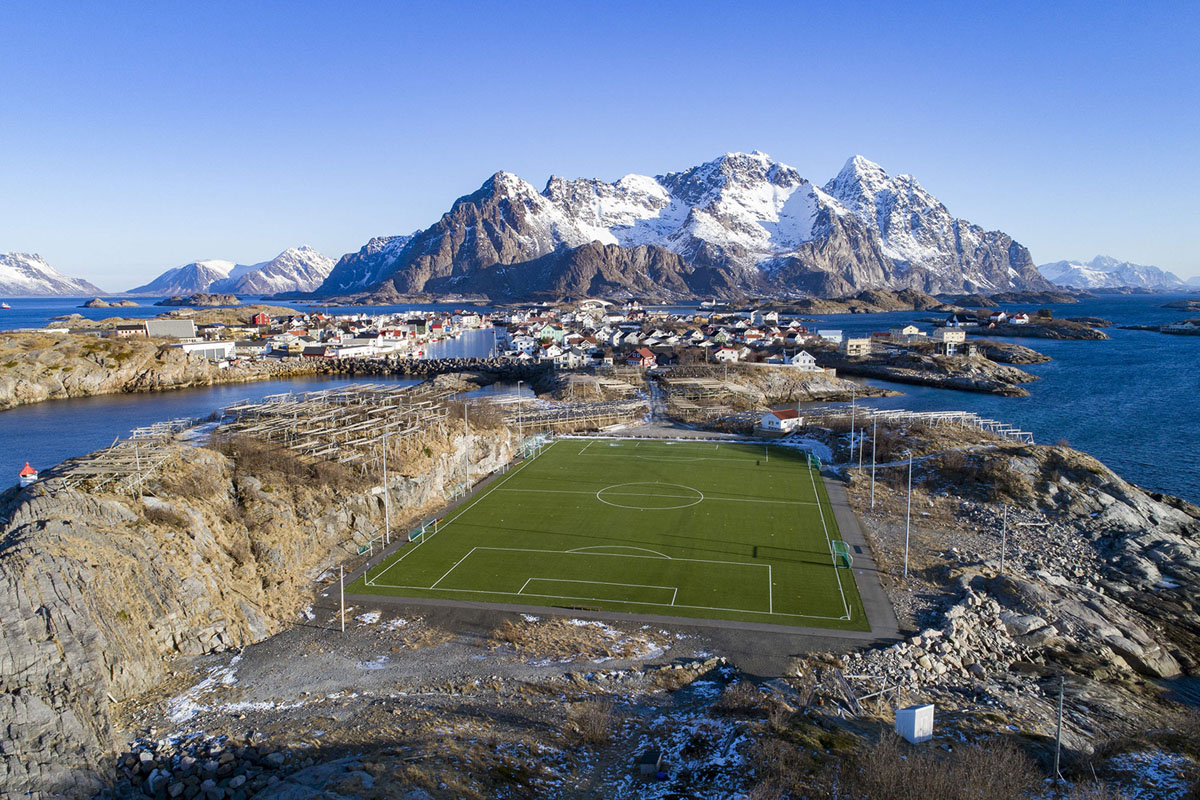 The football stadium of Henninsvaer FC is photographed on March 8, 2018, in Henningsvaer, in Norway's Lofoten islands.
Olivier Morin / AFP / Getty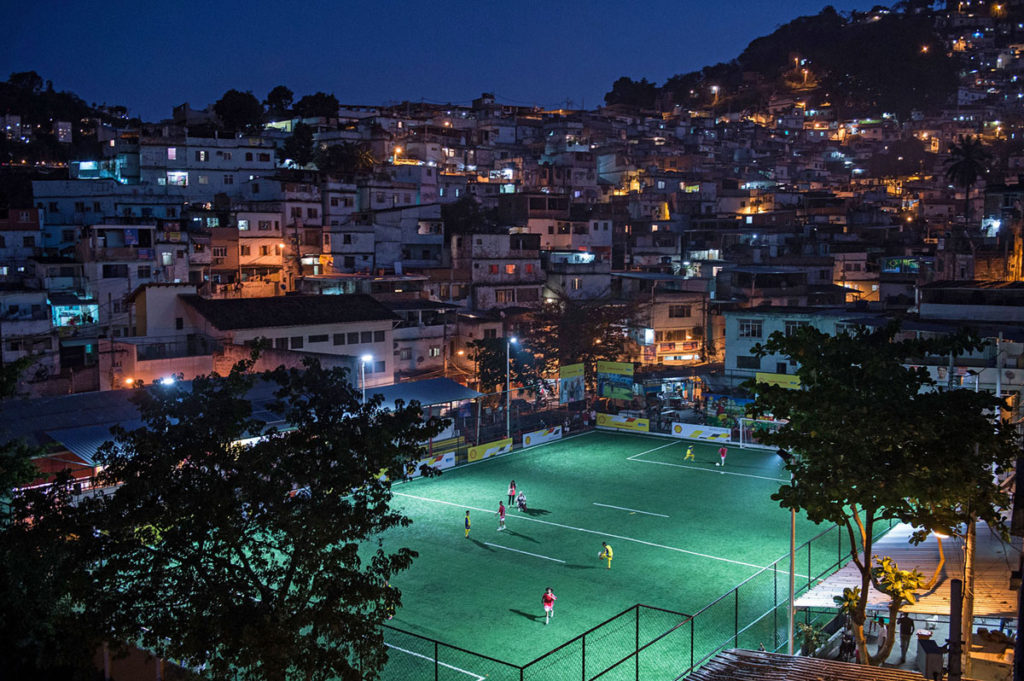 Children play soccer after the inauguration ceremony of a new pitch installed at Mineira favela in Rio de Janeiro, Brazil, on September 10, 2014. 200 self-energy-supplied Pavegen panels, invented by British Laurence Kemball-Cook, were installed underground to capture kinetic energy created by the movement of the football players. The energy is stored and combined with solar panels' energy to illuminate the pitch during the night.
Yasuyoshi Chiba / AFP / Getty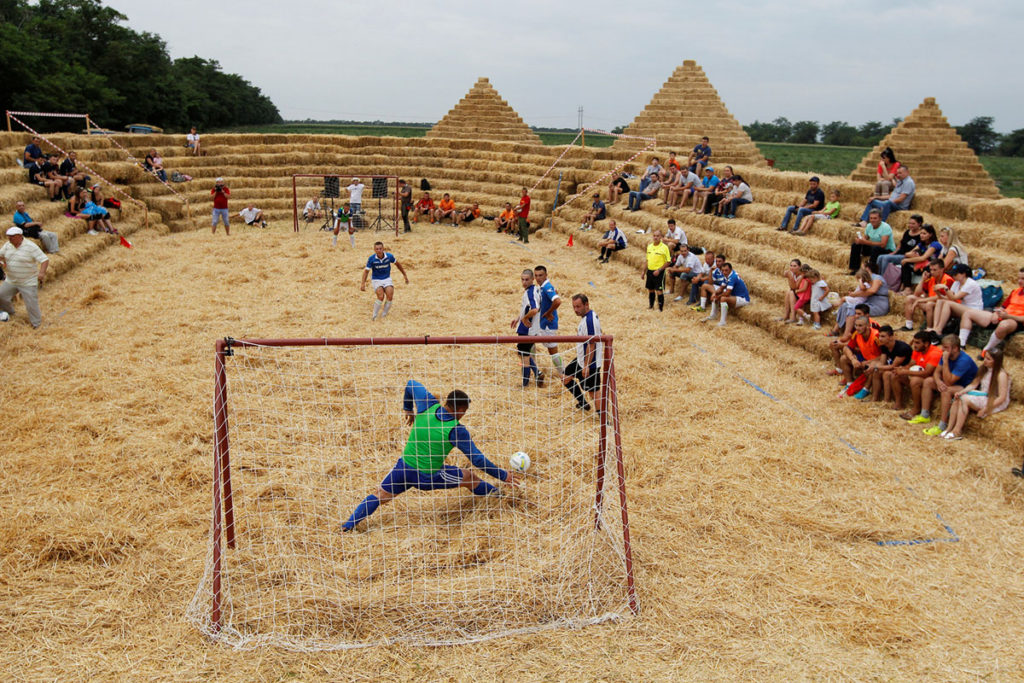 Players attend a football tournament among local amateur teams in a stadium made of straw named Zenit Arena, in the settlement of Krasnoye in the Stavropol region of Russia on July 22, 2017.
Eduard Korniyenko / Reuters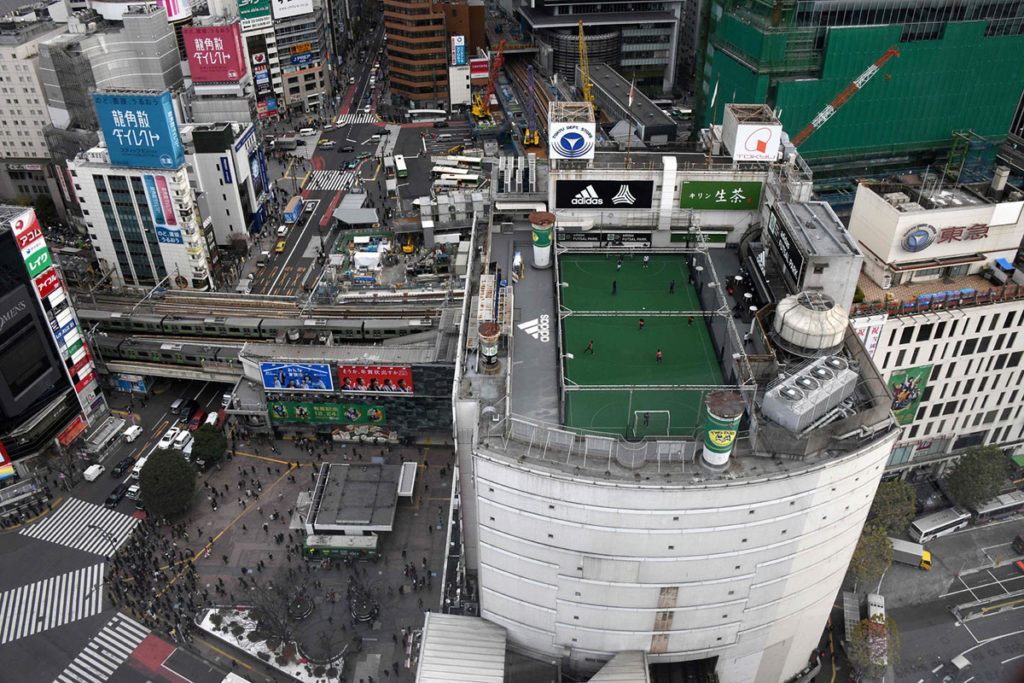 A futsal pitch, built on the rooftop of a department store next to the Shibuya crossing (bottom left), in Tokyo, Japan, photographed on December 20, 2017.
Toru Yamanaka / AFP / Getty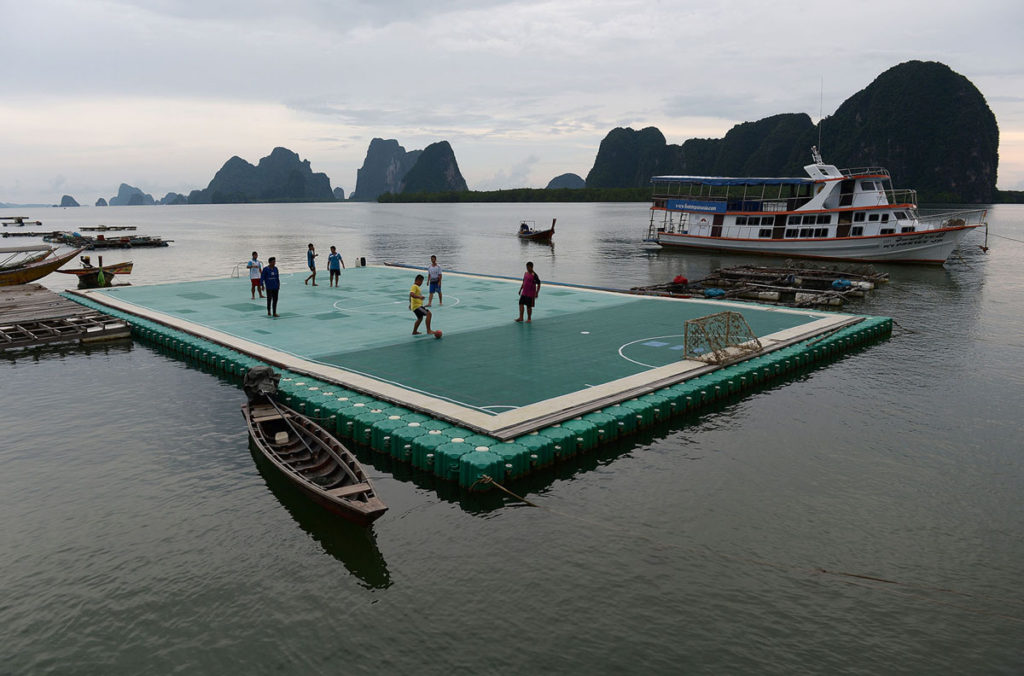 Children play football on a floating pitch in Koh Panyee, in Thailand's southern Phang Nga province, on October 1, 2014.
Christophe Archambault / AFP / Getty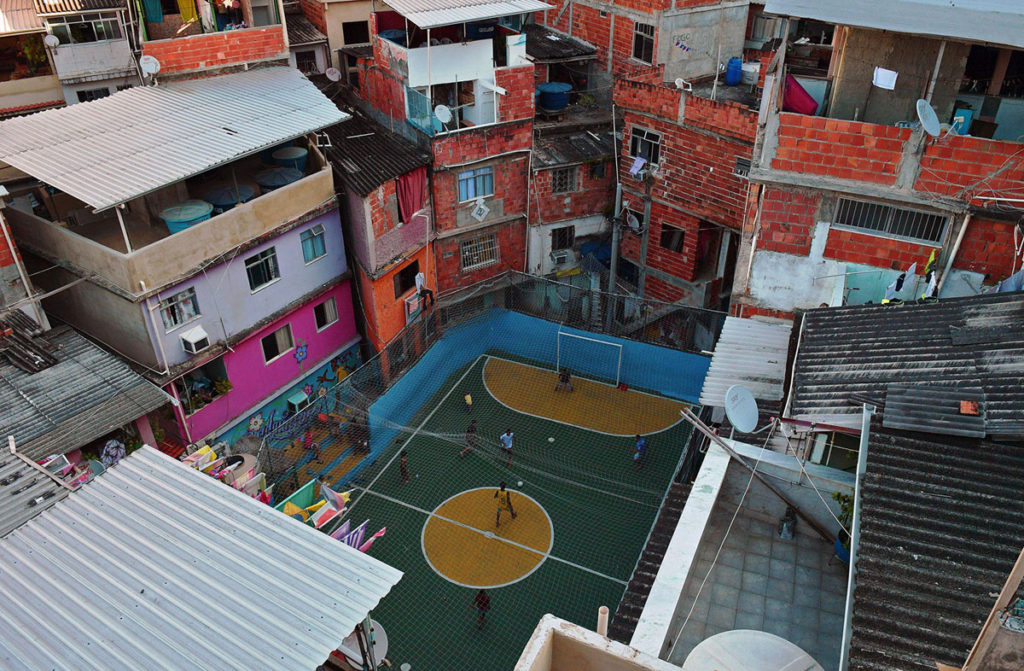 Boys play football on a pitch at Tavares Bastos favela, in Rio de Janeiro, Brazil, on May 27, 2018. #
Carl De Souza / AFP / Getty
Source: Atlantic